Electronics Recycling Midtown Manhattan Services By All Green
Technological advancement has a fast pacing. Almost every month, a new cellphone model is born. It has led to an uncontrolled production of tech products which will result to an irresponsible dumping of electronic waste in the landfills. To avoid the problems associated to e-waste, you need to adopt a tested formula by All Green Recycling –
Electronics Recycling Midtown Manhattan Services
in New York. We designed this program as hassle-free, efficient, simple, and convenient.
The cities below are ready to be served by All Green.
Midtown Manhattan refers to the area between 34th Street and 59th Street. It is home to many world-famous landmarks such as Rockefeller Square, Broadway, Times Square, the Empire State Building, and the Chrysler Building. 
To schedule an e-waste pickup today, click on the link given below.
Recycle Electronics Today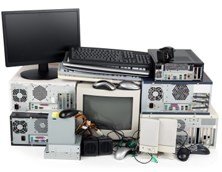 It's the expertise of All Green to help people recycle old electronics wherever they are in Midtown Manhattan. Through this process, the issues relevant to improper e-waste disposal will be remedied and addressed.
We have a number of premium e-waste services. One very important service we have in our company is IT Asset Remarketing that gives you 70% as a profit share when your refurbished tech item is sold to a third party buyer. Is this program helpful? Yes. It can reduce the cost you will incur when you decide to replace, for instance, your computer unit.
Midtown Manhattan Locations
Serving you with all our best is our commitment. We want to give you excellent results in relation to proper electronic waste management and disposal. The complete list of our services is found below.
For more details about us, please feel free to contact us today.