Electronics Recycling Diamond District Services, NY
All Green Electronics Recycling is a world-class company that operates not only in the U.S. but also in the entire North America. For you to address your e-waste problems in this location, let our Electronics Recycling Diamond District Services help you. We designed this well optimized approach to provide you with convenient ways on how you're going to handle, manage your e-junks such as old computers, mobile phones, TV sets, and other electronic disposables.
Diamond District is a neighborhood located one block south of the Rockefeller Center in midtown Manhattan, New York. This is home nearly 2,600 independent businesses. Starting now, you can help keep the Diamond District clean and e-waste free with All Green's e-waste pickup service clickable below.
Recycle Electronics Today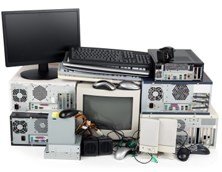 As a leading company in responsible e-waste recycling industry, rest assured that All Green Electronics Recycling can provide you what you really need. If you want to replace your office technology, then our remarketing service can help you reduce its cost. You can gain as much as 70% from the total resale net profit after your refurbished items are successfully sold to third party buyers.
The best thing you have to do now is to schedule an e-waste pickup or to find a near drop-off location. Our main objective is to help in keeping those hazardous IT products away from the garbage bins and landfills. We are doing this so that we can help in the conservation of our natural resources for future generation.
Diamond District Locations
Wherever you are in the locations shown in the map, our Electronics Recycling services are ready for you, 7 days a week. We have more pickup trucks and more recycling partners, agents, not only in the U.S. but also in the entire North America. Listed below are our specific e-waste solutions.
For more details about our services, please feel free to contact us right now.