"Manufacturing a desktop computer and 17-inch CRT monitor uses at least 240 kg (530 lbs) of fossil fuels, 22 kg (50 lbs) of chemicals and 1,500 kg (3,330 lbs) of..
Compact disks may well represent the last generation of a dying breed. As the necessity for physical media continues to dwindle with the introduction and expansion of digital streaming services,..
Did you know that automobiles happen to be the most recycled consumer product? 80% of all cars that are discarded become recycled. Understanding the various types of recycling will help..
E-waste is on the rise and is becoming an issue all across the globe. The problem is worse in developing countries than it is in developed countries, like the United..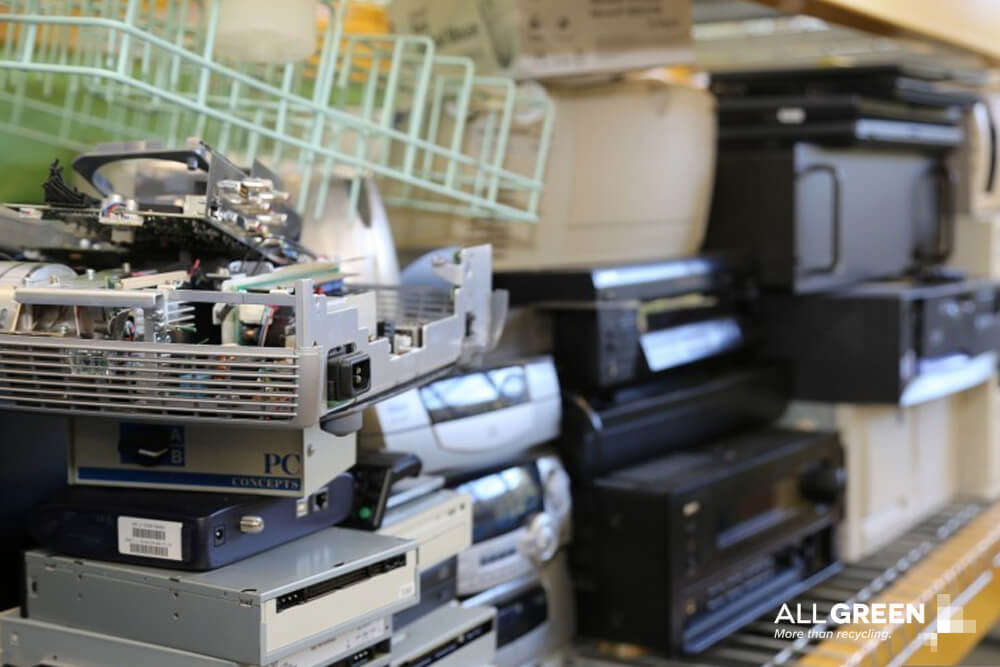 Printers and fax machines are among the most common electronics in any work environment, whether in a home office or..
Do you know where to sell old electronics? Technology is advancing at an astronomical rate these days, it seems. And..
E-waste is a growing problem in the United States. As the shelf life of electronics decreases and we are buying more and more gadgets and products, e-waste is piling up in..