Electronics Recycling Tenderloin Services By All Green
E-waste, or broadly known as electronic waste, has an enormous category of items. Computers, mobile phones, printers, monitors, TV sets, and servers are just some of them. If you have any disposable IT products in your home or office, you need us to recycle them. We have the best techniques in e-waste management and we use the most modern shredding machine and cutting-edge facilities. With all these facts, you can rely upon the tested effectiveness of our
Electronics Recycling Tenderloin Services
.
It's now simple, efficient, and hassle-free to recycle, reuse, and remarket your end-of-life equipment wherever you are in this location. Tenderloin is a neighborhood located in Manhattan, New York. This was once the entertainment and red-light district for the borough. Do you want to help in keeping Tenderloin clean and e-waste free? Click on the link given below to schedule an e-waste pickup with All Green.
Recycle Electronics Today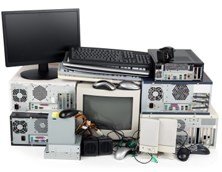 We accept all kinds of electronic devices that are subject for destruction or remarketing. Our expertise has been molded through the years of excellent service. We have served hundreds of satisfied clients already both in this country and the other countries of North America. A responsible e-waste recycling program is what we guarantee. By counting on our
IT Asset Disposition
, your e-waste goals will be attained.
Through the link given above, you need to schedule a pickup right now. Another possible option for you to reach us out is to find the nearest drop-off location of All Green. We assure you this – no hazardous materials will be dumped in the dumping sites in this country and even those located in the third world countries.
Tenderloin Locations
Anywhere in the locations found in the map, our e-waste disposal system is ready to cater to your needs. We have IT Asset Remarketing, Data Security and Hard Drive Shredding, as well as Equipment Destruction that can help you boost your business growth through a secure brand protection process. 
If you want to know further details, please feel free to reach us out by contacting us right now.