Electronics Recycling Sutton Place Services By All Green
Your end-of-life electronic devices must not find their way to the landfills. Otherwise, they can cause serious environmental problems. What to do? There's a need for you to practice the so-called "Responsible E-Waste Management." To cater to the needs of the people in this location, All Green Recycling offers
Electronics Recycling Sutton Place Services
. These are easy and efficient ways to recycle, reuse, remarket and even donate your tech items to some charitable organizations.
Sutton Place is located on the Upper East Side in Manhattan, New York. This is one of the most affluent streets in the borough. Starting now, you can help keep Sutton Place clean and e-waste free. How? Try All Green's free pickup service.
Recycle Electronics Today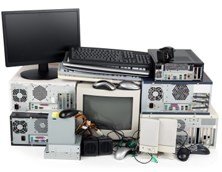 All Green Electronics Recycling is a certified e-waste recycling company that is equipped with world-class facilities and modern knowledge to recycle any electronic device. We are now operating in this location, providing the best and most trusted ITAD Solutions, Remarketing Program, and other e-waste related services. All you need to do now is to schedule a pickup through the link above. Or, you can have the option of finding a drop-off location. Be reminded that throwing your e-junks in the garbage bin is not advised. Practice responsible management and handling of old computers, mobile phones, and other EOL IT equipment in order to protect Mother Earth.
Sutton Place Locations
Anywhere in the map above, All Green is ready to serve you. Whatever your e-waste disposal need is, we can address it. Trust us because we have the expertise, experience, and right values. We are driven by our passion to serve you better with all our best. Choose a service that you want from the list below.
Please feel free to contact us right now for more details and information.