Electronics Recycling Theater District Services By All Green
In Theater District, the people here can have the solution to resolve their e-waste recycling needs. All Green is serving now through
Electronics Recycling Theater District Services
. This is an eco-friendly, easy way for you. Whatever your e-waste recycling issues, we're always ready 7 days a week to help you.
Theater District is located in Midtown Manhattan and is home to most of the Broadway and Off-Broadway theaters in the city. You can now help keep this area clean and e-waste. All Green is the company you should trust.
Recycle Electronics Today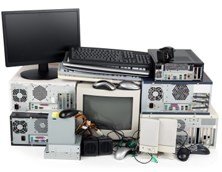 Recycling old electronics is our forte. Our main goal is to collect, treat and process all electronic disposables, such as computer units, mobile phones, TV sets, stereos, telefax machines, and so on. We will do our best to make them profitable again so that you can reduce the cost of technology replacement whenever you need to do this. Today all you have to do is to schedule an e-waste pickup or to find a near drop-off location. Don't ever throw your electronic garbage in the bins that can lead to a careless dumping in the landfills here and abroad. All EOL IT equipment are highly toxic and can harm the environment. We are guaranteeing that all your end-of-life devices will be recycled, processed, and treat in our cutting-edge facilities.
Theater District Locations
The locations found in the map are where All Green Electronics Recycling can serve. We have an extensive network of recycling agents and partners all over the country and even in North America. We have an IT Asset Remarketing wherein you can gain as much as 70% to be taken from the total resale net revenue. This can lead to a reduction of technology replacement cost.
For your data security, we also have a certified hard drive shredding and data destruction. This will ensure that all sensitive non-public files will be completely and irretrievably deleted from the disposable hard drives and SSDs.
Contact us right now if you want to learn more details and information about our services.