Electronics Recycling Turtle Bay Services By All Green
Recycling old electronics is our main expertise. We can help people and businesses dispose of their EOL IT products whether at home or in the office. In this area, All Green is here providing the best
Electronics Recycling Turtle Bay Services
. This is a convenient, hassle-free, and simple approach that can help in enhancing a sustainable environment for mankind.
Turtle Bay is a neighborhood located in Midtown Manhattan, New York. This is home to the United Nations Headquarters and the Chrysler Building. Starting today, you can now help in keeping Turtle Bay clean and e-waste free.
Recycle Electronics Today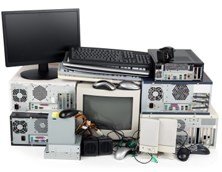 By scheduling an e-waste pickup today, or by finding a near drop-off location, you're taking the big first leap towards the protection of the environment. Mother Earth is severely affected by the uncontrolled and unstoppable throwing and dumping of electronic wastes in the landfills. Stop doing this. Adapt our proven system. We have the best people and right technology for you. Rest assured you can have the results you ever wanted.
All Green Electronics Recycling is a certified e-waste recycling company in this world. We're operating not only in the U.S. but also in the entire North America. This time you're lucky because you have our globally recognized ITAD Solutions, Hard Drive Shredding, Data Destruction, and IT Asset Remarketing.
Turtle Bay Locations
Wherever you are in the above map, All Green is always ready to help you. We can destroy your EOL IT equipment to ensure that no data breaches will affect your brand of business. Another secure service that we have is hard drive shredding wherein all sensitive non-public files will be deleted irretrievably, permanently. This is to make sure that no leaks of personal data can harm you.
Contact us right now for you to learn more important details and information about our services.