Electronics Recycling Times Square Services By All Green
It is said that recycling old electronics involves a complex, tedious process. Every activity should be done according to standards and right principles. Good news there are already lots of companies operating in the country with proper knowledge and modern technologies being used in e-waste recycling. One of the known leaders in the industry is All Green Recycling. Being in this industry for years is a guarantee that the moment you'll try our services, you'll never go wrong. So try our
Electronics Recycling Times Square Services
which are designed to provide convenient and efficient results.
Times Square, New York
Time Square is a commercial intersection located in Midtown Manhattan and is home to many corporate headquarters and iconic landmarks. It is also the site of the annual New Year's Eve ball drop.
Recycle Electronics Today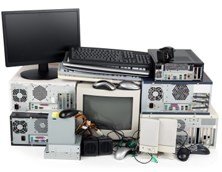 All Green is a certified company with nationwide processing centers, wide network of agents and partners, as well as more pickup trucks than the other e-waste recyclers in North America. We provide easy and simple approaches to recycling, reusing, and remarketing EOL IT equipment. Our guarantee is to clean all the landfills from the possible accumulation of electronic devices and gadgets.
Today you can schedule our pickup schedule that is set for free. If you can't do this you have the option to locate our nearest location for item drop-off. Take the first step towards success. We should work together to protect this planet from the risks to be caused by harmful metallic elements.
Time Square IT Asset Remarketing to Cut Tech Replacement Cost
Without any expenses you need to shoulder our IT Asset Remarketing Program is ready for you. It can reduce the cost of technology replacement as we will pay you 70% from the net resale revenue of your items. 7 days a week we can help you remarket the items listed below after they are fully repaired and refurbished.
For more details and information, please shoot us an email today or contact us here.