Electronics Recycling Columbus Circle Services, NY
If you're looking for a perfect company that provides world-class e-waste recycling solution, All Green has 
Electronics Recycling Columbus Circle Services
in Manhattan, New York. Our company has been in this industry for many years. Therefore, our expertise has been molded strongly. We're committed to help you in handling and managing your electronic waste disposal. 
Columbus Circle is a neighborhood located in Manhattan, New York. This is home to the Times Warner Center. For sure, there are tons of electronic wastes gathered and accumulated that need to be managed in terms of proper disposal. To help keep Columbus Circle clean and e-waste free, trust All Green tested solution.
Recycle Electronics Today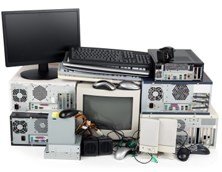 Our
Electronics Recycling
 is designed to recycle and remarket any electronic devices. All you need to do now is to schedule a pickup or to find a near drop-off location in your area. You don't have to throw your disposable electronics in the trash bin, because they are highly harmful to the environment. Our guarantee is to stop the dumping of electronic devices at any landfill in the country, or at dumping sites overseas.
Columbus Circle Locations
If your area (business or residence) is located at any of the locations found in the map, you're fortunate since All Green is now operating in those places. Our ITAD solutions can help you remarket your old disposable electronics. But first we will refurbish and repair the IT products because making them available on the market for resale. Our IT Asset Remarketing can pay you as much as 70% from the total net revenue. 
Before remarketing your refurbished materials, we will see to it that through our secure data destruction and hard drive shredding, your sensitive data and information will totally be deleted. This is to protect your business brand from any possible risks due to data leak or breach. 
Contact us today if you want to know more details about our services.