Electronics Recycling Garment District Services, NY
Recycling electronics in Garment District is a top-notch service of All Green. Wherever you are in this area, which is located in Manhattan, New York, our world-class
Electronics Recycling Garment District Services
can help you. In this place is where a majority of the city's major fashion labels operate showrooms. Our IT asset disposition can help keep the Garment District clean and e-waste free. Just click on the link given below for you to schedule your e-waste pickup anytime. 
Recycle Electronics Today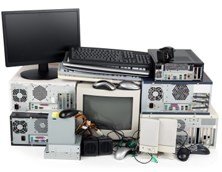 Are you wondering what to do with your e-waste? All Green Recycling has a doable solution. Recycle them instead of throwing them away in the garbage bins. Our offered solution is part of the evolving electronics recycling in the whole world. There is a high speed of technology advancement and evolution which causes the need to recycle IT products. Why? They are toxic and they can harm the environment. Collecting and recycling them is a proven way to avoid the danger and risks. 
We have two options for you. First, you can schedule a pickup today. Second, you can find a near drop-off location. We guarantee that all disposable electronic devices can be recycled professionally and will not reach any landfill, or will not be dumped in the dumping sites overseas.
Garment District Locations
The locations listed on the map above are where All Green can serve its Garment District electronic waste disposal services. Technology is a business booster. But there should be a time when you have to replace it with a new set of computers and other IT products that can help enhance your business growth. Replacing it can be costly but with our recycling system, you can have a working solution. 
You can have a high return of your marketable old IT asset. This is where our IT asset remarketing come into play. It can help you gain a maximum of 70% from the total resale profit. You can earn as much as possible because we know what to with your disposable IT products. We will collect, repair and refurbish the parts or the whole product, and then assess the highest possible resale value. 
World-Class Garment District Hard Drive Shredding
The hard drives, USBs, and SSDs are channels of digital information. When your computer unit needs to be disposed of, you need All Green to do a secure hard drive shredding process. By this way, your digital information will permanently be deleted. They will not reach the hands of those people who may use your sensitive information against you. 
You can contact us now if you want to know the free quotes of our Electronics Recycling Garment District Services in Manhattan, New York.