Electronics Recycling Marina Services By All Green
Technological advancement is an uncontrolled phenomenon at present. Every now and then, new models and versions of computers and cellular phones are made available on the market. This has led to so much accumulation of electronic waste, also known as e-waste. This poses environmental problems that are somehow beyond human control. But we can still do something to prevent further damage. How? We need to adopt a proper e-waste disposal system. In this location, we offer
Electronics Recycling Marina Services
.
Marina is a coastal city in Monterey County and is home to 19,718 people. This city hosts two popular events each year: the Marina Air Faire in October and the Festival of the Winds in May. You can help keep this city and its beaches clean and e-waste free. How? Schedule an e-waste pickup today.
Recycle Electronics Today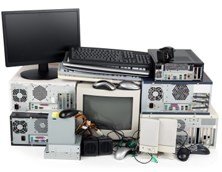 Recycling old electronics is a present drive. It encourages people to practice proper management and handling of old computers, mobile phones, printers, TV sets, stereos, and other electronic devices. All Green Electronics Recycling is a leading company in the e-waste recycling industry. Our expertise has already been tested through the years of excellent service and performance.
What are you waiting for? You can start today by scheduling a pickup or by finding a drop-off location near you. Don't just throw your electronics in the trash bin because it contains hazardous metals. Our goal is to push a zero e-waste landfill today, tomorrow, and in the coming years.
Marina Electronics Recycling
The locations shown in the map are now serviceable by All Green Recycling. We have an extensive network of service field agents and recycling partners. Our main facilities are located in Southern California. We can help you recycle, reuse, and remarket your old electronics through the services listed below.
For more details about our services, please feel free to contact us today.