Electronics Recycling West Village Services By All Green
Are you decided now to recycle your e-waste products? Well a responsible electronic waste recycling is important these days. It can help this planet avoid the risks due to cadmium, barium, mercury, lead, zinc and other metallic elements found in discarded, abandoned tech products. A responsible electronic trash management plays a vital role in saving Mother Earth from total damage. All Green offers
Electronics Recycling West Village Services
in New York. This is tested as reliable easy and efficient.
West Village, New York
This neighborhood is located in the western portion of Greenwich Village, Manhattan, and is home to the Meatpacking District and Hudson River Park. Quaint streets are lined with Federal-style townhouses together with dotted with public squares. There are known hangout venues here like the Village Vanguard jazz club and the Stonewall Inn bar. The latter was the place during the 1969 riots that launched the gay rights movement. This location also has cabarets, piano bars, and theaters.
EOL Tech Products to Recycle Responsibly
The list below contains the tech items that you can recycle responsibly with us.
Recycle Electronics Today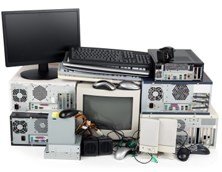 It is our goal not to let our landfills being deposited by those metal-based products that people discarded already. Our ITAD solutions are highly recognized. We will make sure that what we're doing will address all your e-waste related issues. If you're doubtful to tap us because of the fear of paying our services then it's definitely a misconception. Our pickup service is free of any charge so is our refurbishment, repair and reselling services. You can gain a maximum of 70% from our remarketing approach.
If you can't schedule an e-waste pickup now you can try to locate our nearest drop-off point where you can place your disposable electronic item/s. Rest assured we will be doing our best to satisfy your demand for a legit recycling solution provider.
Optimized West Village E-Waste Recycling System
Our e-waste recycling approaches are all optimized. You can now entrust us all your disposable electronics which can be treated and processed according to the services below.
Please feel free to contact us today for more details and information about our credible e-waste solutions.