Electronics Recycling SoHo Services, NY
It's easy and efficient for All Green to help you recycle old electronics in SoHo. This is made possible through our Electronics Recycling SoHo Services. We design this to provide full support with convenience and comfort as you're going to replace the technology that is part of your business. Minimizing investment while gaining more profit is a common business goal. Through our IT Asset Disposition, this goal is pretty simple to attain.
SoHo stands for "South of Houston Street" and is located in Manhattan. It is home to many artist studios and residences. Just let us help you in keeping SoHo clean and e-waste free.
Recycle Electronics Today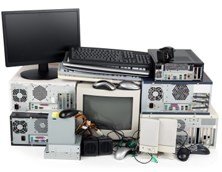 All Green Electronics Recycling is service that will provide you with a professional help when it comes to recycling, reusing, remarketing, and even donating any electronic device to certain charitable organizations. We are already in this industry for many years now. You can schedule a pickup today, or you can find a near drop-off location. Allow us to help you avoid throwing your electronics in the trash bin. We guarantee that the highly toxic electronic equipment will not cause harm to the environment. They will not reach any landfill, nor be transported overseas for improper and irrational dumping.
SoHo Locations
Wherever you are in SoHo locations, our ITAD solutions can be your helping hand. As you're going to replace your technology with new sets of computers and telephones, for instance, our IT Asset Remarketing system can give you ease and convenience. It has corresponding benefits, like you can gain 70% from the total resale revenue after we refurbish and resell your item on the market.
If you need your data and information found in end-of-life hard drives to be deleted, our certified data destruction and hard drive shredding can be your choice. With this service, no single information that may affect your business once exposed can fall in the wrong hands. All you need to do now is to contact us and to get our free quotes.