Electronics Recycling Lower East Side Services By All Green
Making sure that all electronic devices that are end-of-life will not reach the landfills, you need to adopt an e-waste recycling system that really works. All Green Recycling has a tested solution for you. You will have efficient ways through our ITAD Solutions that are geared towards the achievement of your business goals. Hence, you need to try our Electronics Recycling Lower East Side Services. We designed this solution for your ease and convenience.
The Lower East Side is a neighborhood in the southeastern area of Manhattan, New York. It has many smaller neighborhoods like the Bowery, Little Germany, and East Village. This area is also home to many Jewish synagogues and bakeries. All Green is proud to help keep the Lower East Side e-waste free. You can schedule an e-waste pickup today through the link below.
The locations listed below are where our e-wastes services are ready to serve.
Recycle Electronics Today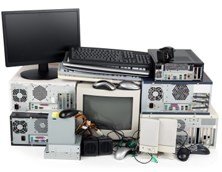 We are here to accept, treat, process, and recycle all kinds of electronics devices. All Green Electronics Recycling is a responsible e-waste company with credible, verifiable track records. Through our proven system, you will have easily and conveniently manage and handle your electronic junks. If you have computers or mobile phones not being used, it's time for you to schedule a pickup or to find a drop-off location.
Our main goal is simple. We will work together to help the environment become sustainable. All hazardous materials contained in electronic waste should not be dumped and deposited in the landfills here and overseas.
Lower East Side Locations
Our electronic waste recycling program intends to make your e-waste disposal so convenient and risk-free. Choose one service that is suitable to your need from the list below.
For more details about our Services, please feel free to contact us now.