Electronics Recycling Cooperative Village Services, NY
Recycling old electronic gadgets is easy, simple, and efficient through All Green's
Electronics Recycling Cooperative Village Services
. Our company aims to provide you with ease and convenience. We will collect your items right from your home or office. Then, we will process them in our main facilities located at Southern California. We also have recycling partners in Northern California and North America.
Cooperative Village is a neighborhood located on the Lower East Side of Manhattan, New York. This is home to several housing cooperatives. With us, you can easily help in keeping Cooperative Village clean and free from the hazards of e-wastes.
Recycle Electronics Today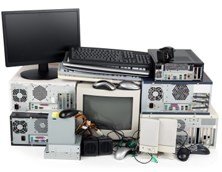 The
IT asset disposition
of All Green is tested and even recognized in the whole world. We have the right people, machinery, equipment, and modern knowledge that are used in producing the intended results pertinent to proper management of electronic waste. To ensure that you can enjoy our services, you can start scheduling a pickup today, or you can find a hear All Green location for future drop-off.
Don't throw your disposable electronics in the trash bin that will end up in the landfills. The continuous dumping of disposable electronic equipment is harmful to the environment because those materials contain lead, mercury, cadmium and other highly toxic materials. Embrace our system because we're expert in handling your old computers, laptops, mobile phones, TV sets, and other end-of-life electronics.
Cooperative Village Locations
Wherever you are in Cooperative Village or in the nearby neighborhoods, All Green is able to help you solve your IT asset issues. Without any expense, our team can guarantee 70% return to your end from the total revenue of IT resale. This is possible with our IT asset remarketing program from which we collect, refurbish, repackage, and resell your disposed item. 
Contact us today for more details and information.