Electronics Recycling Other Manhattan Areas Services By All Green
Located below 34
th
Street, Downtown Manhattan is the main center for business and government in New York City. It was were the former World Trade Center stood. Manhattan also houses Wall Street that is considered as the home of the leading financial institutions and stock exchanges in the U.S. All Green's
Electronics Recycling Other Manhattan Areas Services
will help keep the downtown area e-waste free.
Locations below are where our services are ready to serve.
To request for an e-waste recycling today, please click on the link below.
Recycle Electronics Today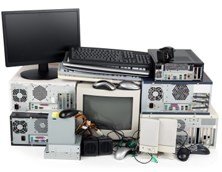 Old electronics may look worthless to its owners, but these contain components that can still be reused. All Green experts know how to extract valuable materials from your end-of-life equipment. We process these components for refurbishment and resale. But first, we will have to asses the value of your assets based on its age and condition prior to resale. As a Microsoft refurbisher, we are able to add value to your old equipment. You don't have to do anything. We will send to you whatever share you will get from the resale of your old IT assets. It's that easy.
Downtown Manhattan Locations
We are well-equipped to provide e-waste assistance. We will be happy to serve you.
Affordable and Secure E-waste Recycling
Do not be scared to comply with stringent government regulations. Any wrong move by businesses and organizations can result to violations of federal laws and the payment of penalties. All Green will prevent your biggest nightmare from happening. We will collect your old electronics and bring these to our processing center for disposal. We make everything easy and convenient for our valued clients.
Businesses cannot be faulted for devoting its manpower and resources in ensuring a successful operation. But the government do not also turn a blind eye on violations that may result from your lack of an e-waste disposal plan. We can help you in this aspect. We know how to do e-cycling by heart. We focus our expertise on making sure that you comply with environmental laws.
Contact us now for more details and information.