Electronics Recycling Gramercy Services By All Green
When recycling old electronics, it is important that you choose the best company among many companies in the country. You should see to it that the company you're going to choose does have the experience, expertise, and commitment. All Green is the answer. To help the people in this particular location, we offer Electronics Recycling Gramercy Services. This is to make sure that no harmful materials from the IT equipment are dumped in the landfills. 
Gramercy is a neighborhood located in Manhattan around Gramercy Park, New York. To keep your park clean and e-waste free, you need the proven and tested solutions by All Green Electronics Recycling. Click on the link given below to schedule an e-waste pickup today.
Recycle Electronics Today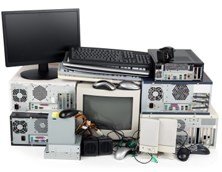 We're equipped with proper knowledge and we're having the modern equipment and facilities we use in recycling any electronic device. Our forte is focused on several e-waste recycling services. Our Electronics Recycling is making sure that all electronic disposables are managed and handled well. If you cannot schedule an e-waste pickup today, you can find a drop-off location near you.
We don't have to throw our electronics in the trash bin because all of them are toxic to the environment. What to? You have to understand and embrace our tested approaches to dispose and remarket IT assets. After we collect your recyclable items, we will then refurbish them so that you can gain maximum value through our IT Asset Remarketing Program. With our services, no single harmful IT product will be dumped in the landfills located anywhere in the country or even in the dumping sites abroad.
Gramercy Locations
Anywhere you are in the locations found in the map, our services can make you happy and satisfied. We have an extensive network of e-waste recycling partners, agents. Our services are not only in this country but also in other countries of North America.
For you to learn more information and details about our offers, contact us today.