Electronics Recycling Meatpacking District Services By All Green
The area was home to 250 slaughterhouses and packing plants in the 1900s. After 20 years, it accommodated a mixture of marketplaces and other industries like cigar-making, automobile repair, marines supplies, cosmetics and printing. In 2003, only 35 of 20
th
century slaughterhouses and packing plants remained.
Electronics Recycling Meatpacking District Services
work with organizations of all sizes. We recycle e-wastes with focus on security compliance.
Recycle Electronics Today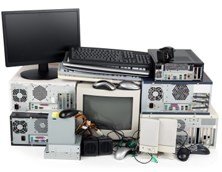 Ensuring the proper disposal of electronics and IT assets is a concern that organizations around the world will have to deal with. The challenge comes with the need to avoid violations of US laws and the payment of hefty fines. An even bigger challenge is the need to identify a service provider that will put your interest on top of its priorities. Assets disposal is more than just a job. It's a commitment that we make to the citizenry.
Meatpacking District Locations
Your satisfaction is our guarantee. We are within your reach at the Meatpacking District.
Brand Protection through Efficient E-Cyling
We recycle appliances, gadgets and medical equipment. We are driven to ensure the recovery of still useful components from your end-of-life equipment. We recycle to make sure that no new raw materials are extracted from the earth. We aim for environment preservation as a means of also protecting human life. Do your share in this endeavor. Trust only All Green Recycling and avail of our quality service.
We always do everything right to protect. Our commitment starts with the use of All Green's technology in hard drive shredding. We deploy custom-built trucks for onsite shredding. This kind of a service will rid you of the burden of having to transport your precious equipment to our facility. As an added attraction, we also allow owners to observe the work that we do for your peace of mind.
Contact us for more details and information.