Electronics Recycling Rose Hill Services By All Green
Rose Hill is a neighborhood in Manhattan that has seen a lot of changes recently. It is located between the popular communities of Murray Hill and Gramercy Park. It used to have no name but the community's leader designated it as Rose Hill. It is a quaint community that has a fairly low-cost housing—as low as Manhattan standards get. Over the years, though, community natives have noted that the residents are becoming younger. Because of the cheaper housing compared to neighboring Gramercy and Murray, Rose Hill has become popular among the young ones. The older Rose Hill residents lamented that clubs and other entertainment have cropped up. Try All Green's Electronics Recycling Rose Hill Services today.
But let us not allow the community to experience degradation just because millennials are taking over the area. In fact, the millennials should prove that their generation knows how to take care of the environment and will handle Rose Hill Electronic Recycling. Preserve Rose Hill with the help of All Green Recycling, the trusted company when it comes to safe and secure electronic waste recycling and disposal.
Recycle Electronics Today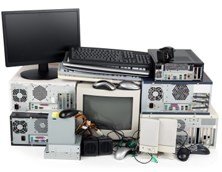 The millennials are always getting bad reputation for their social media or technology addiction and attitude of instant gratification. This will only fuel them to do better. In fact, this is the generation saddled with almost an ultimatum that they have to do better than the previous administration. There is no choice here, they have to look after the environment or their children will have no future to look forward to.
All Green Recycling has earned the highest levels of certification from organizations that are experts in the industry. And we continue to upgrade our system so that we will always be a step ahead of the competition. We also consider it our responsibility to make sure all procedures and equipment are environment friendly.
Rose Hill Electronics Recycling Locations
We will make electronics recycling easy for you. All you have to do is call our nearest office so we that can schedule a date, time and area where we could pick up your electronic wastes for you. Or you can always drop them off the nearest drop-off center. We can help you recycle old electronics in order to minimize wastes that will end up in disposal.
Always keep the community clean and Green through All Green Recycling. If you are in these areas, you can take advantage of the service in Rose Hill:
Flatiron District
Gramercy Park
Kips Bay
Union Square
Madison Square Park
Madison Ave.
E 34th
2nd
3rd
5th
6th
7th
E 23rd
Contact us now for more details about our Electronics Recycling Rose Hill Services.