Electronics Recycling Pacific Grove Services By All Green
Are you looking for the best electronic waste solution provider in town? If yes, then you're lucky today because All Green Recycling is now here. We're a company with years of matchless performance. Our track records in responsible e-waste management and disposal are credible. To cater to the needs of the residents and business individuals in this city, we are proud to offer
Electronics Recycling Pacific Grove Services
.
Pacific Grove is a coastal city located in Monterey County, State of California. This is home to 15,041 Americans. This city is known for its Victorian homes, artistic legacy, Point Pinos Lighthouse, and the annual migration of the Monarch butterflies.
Would you like to schedule an e-waste pickup today? Click on the link below.
Recycle Electronics Today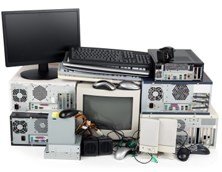 According to the report by The Green Building Research Institute, there are other facts and realities related to electronic waste disposal and management, as there's an intense need to focusing on the visible environmental concerns that are caused by improper dumping of electronic junks in the landfills.
With this reality, everyone of us is encouraged to observe proper disposal of old computers, hard drives, printers, TV sets, cellular phones, and any other electronic disposables. In connection, adopting our premium e-waste services is one good option to try.
You can now choose one particular service from the list by All Green.
The aforementioned services are credible, reliable, and tested. Don't waste time as you need to embrace our system in order to enjoy the benefits associated to the proper handling of electronic trash.
Please feel free to contact us today for more details and information about us.