Electronics Recycling Orange Cove Services By All Green
If you are looking for an e-waste steward to help you recycle, reuse, and remarket your EOL IT equipment, then you have to consider All Green Recycling. We're in this business for several years already. Our capability has already been cemented in the industry; thus, we already have had served hundreds of happy, fulfilled customers all over the country and in North America. In this location, you can try our
Electronics Recycling Orange Cove Services
.
Where is Orange Cove? It's an agricultural city located in Fresno County, California. This location, with a rough population estimate of 9,078 residents, is part of the San Joaquin Valley. 
Today, you can start partnering with us to address your e-waste needs through the link below.
Recycle Electronics Today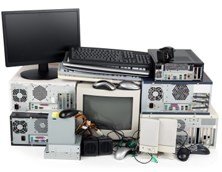 Dumping your electronic trash in the stockroom is detrimental to the environment. Let All Green's system help you with this. We had designed the most effective ways for you to be able to benefit again from your obsolete tech products. If you possess unused computer units, mobile phones and other gadgets, TV sets, printers, fax machines and the like, you need to book for a schedule today for those products to be picked up.
With our e-trash management program, you can assured that all you can have is 100% satisfaction guarantee. We're in this industry for several years. You can count on our performance.
Orange Cove Electronics Recycling Locations
The highly trusted e-waste services of All Green can be your right choice when it comes to handling all types of electronic disposables. You can now select any of the following:
Pease feel free to contact us today for you to learn more details and information.