Electronics Recycling Nevada City Services By All Green
The safety of your confidential and sensitive data should be protected according to All Green Recycling. That's why this company has offered 
Electronics Recycling Nevada City Services
which include 100% certified Data Security and Hard Drive Shredding. Through our proper e-waste management and disposal program, recycling and remarketing retiring IT assets is now easy, convenient and efficient.
Where is Nevada City? This is the county seat of Nevada County, particularly located in the Sierra Nevada area, California. This is home to 3,068 residents. This city was first settled, according to history, during the California Gold Rush. It is home to some vital historic sites and events, including the Nevada City Classic and the Constitution Day Parade.
Start recycling today through the link given below.
Recycle Electronics Today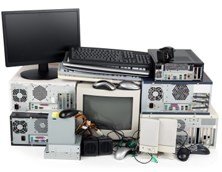 All EOL IT equipment are hazardous to the environment because they have cadmium, copper, nickel, iron, mercury, lead, and other metals. They must therefore be handled, managed well. So you have to consider our proven and reliable e-waste services. Otherwise, you will be one of the reasons why this planet is suffering a lot.
Our e-waste schedule is the first thing you must get. If not, you can search for a nearest pickup location in your area. With our ITAD Solutions, all you can have is satisfaction and happiness.
Nevada City Electronics Recycling Locations
It is presently necessary that old computers, printers, mobile phones, TV sets, stereos, fax machines, and other electronics must be recycled. They should not find their way to the landfills. Our electronic junk services are listed below for you to choose from.
Please feel free to contact us today for more information about our services.