Electronics Recycling Marble Hill Services By All Green
Being a leader in the e-waste recycling industry justifies that All Green Recycling is a credible company. We are in this field for several years already. We have had served hundreds of happy customers. Thus, if you want to recycle, reuse, and remarket old electronics in this location, let our Electronics Recycling Marble Hill Services help you. We want you to have easy and efficient approaches for you to achieve your business goals in this area. You count on us as we deliver excellent e-waste services.
Marble Hills is a neighborhood located in the northernmost part of Manhattan, New York. This is located on the North American mainland rather than Manhattan Island. Because of its location, it is often associated with the Bronx, though it is politically part of Manhattan. You can help now in keeping Marble Hill clean and e-waste free by clicking on the e-waste pickup schedule link below.
Recycle Electronics Today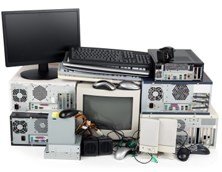 We have the expertise to accept, collect and recycle any electronic device. Wherever you are in this location, our services are ready for you, 7 days a week. There's no need for you to just store your e-junk in the basement of your house or in the stockroom of your office. Let our team do the best job for you. We are committed and passionate to make you happy.
No hazardous e-waste will be deposited in the landfills here and abroad. This is our pledge and commitment. By this way, the environment will be protected so will mankind. So we need to work together to pursue a responsible e-waste management and handling.
Marble Hill Locations
You have to try All Green because we're a leading company not only in the U.S. but also in the entire North America. For us to deliver best results, you can try any of the services listed below.
For more details and information, please feel free to contact us right now.