Electronics Recycling Lindsay Services By All Green
A certified electronics recycling is focused on responsible management and handling of all kinds of electronic waste. If you are accumulating old computers, cellular phones, and any other devices, it's time for you to consider recycling, reusing and remarketing them. It's for the sole purpose of enjoying a number of benefits. One of the benefits is the reduction of the cost of technology replacement. In this location, All Green Electronics Recycling is proud to help the people here through
Electronics Recycling Lindsay Services
, which are geared towards having effective, working ways to recycle electronics.
Lindsay is a suburb of Visalia in Tulare County with 11,768 residents. It is home to the McDermont Field House, a renovated sports facility with a 2 NCAA sized basketball courts, a laser tag arena, an indoor sports park, an arcade, restaurants, shops, and more. You can now help keep Lindsay clean and e-waste free with All Green's e-waste pickup.
Recycle Electronics Today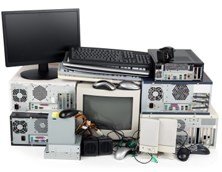 We're a tested company to accept, process, and treat all recyclable electronic devices. We've been in this industry for many years already. Our performance has been enjoyed by our clients not only in the U.S. but also in the entire North America.
All you have to do right now is to schedule a pickup or to find a drop-off location near you. We will send a team that will facilitate in the removal and breakdown of all EOL IT equipment in your own location. We will bring them to our world-class facilities located in Southern California. Our main goal is to help protect the environment by way of keeping those hazardous tech products away from the landfills here and abroad.
Lindsay Electronics Recycling
The locations shown in the map are where our premium e-waste services are made available. You can choose any from our services listed below.
For more details about All Green Services, please feel free to contact us right now.