Electronics Recycling Wildomar Services By All Green
Recycling old and obsolete electronic products is the expertise of All Green Recycling. Operating in this industry for more than 10 years guarantees satisfactory services. The performance of our direct workers and partners has been relied upon by hundreds of satisfied customers not only in the U.S. but also in the whole North America. If you're looking for a provider of electronic waste recycling solutions then we can be your choice. Try All our
Electronics Recycling Wildomar Services
that are convenient and risk-free.
Wildomar, California
Wildomar is a city in Riverside County and has 32,176 residents. This city is home to many native plant species, including the coastal sage shrub, the California poppy, oak trees, and the California sycamore. This is actually one of California's most recently incorporated cities. This has become popular due to natural beauty of the panoramic views here and a feisty spirit of the residents. There are already new offices in front of the city hall.
Recycle Electronics Today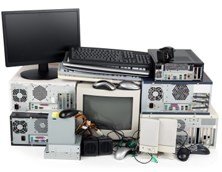 As a tested electronic waste recycling company we can make you happy. Our services are all premium and credible. We crafted our solutions considering that the e-waste problems not only in this city but in the entire country as well have been alarming. Dumping of electronic waste products in the landfills is not our goal. Rather we want to collect your items and bring them to our world-class facilities for treatment and processing.
We will conduct on-site or off-site hard drive shredding to make sure that no data will leak out upon the disposal of your computers and hard drives. We have a shredding machine that is tested over time. We also have an equipment destruction service that will surely destroy all the recalled, defective, and EOL IT equipment.
Optimized Wildomar Electronics Recycling
Are you ready now to recycle your electronic disposables? If yes then it's about time for you to learn about our other services listed below.
Please feel free to contact us today for more details and information.