Electronics Recycling San Juan Bautista Services By All Green
Recycling electronic waste has a number of benefits. Every disposable computer unit, mobile phone, and even telephone has many valuable parts that need to be salvaged for reusing or re-marketing. That's why All Green Recycling has offered its world-class solutions for the residents and business operators in this city to avail of. Our
Electronics Recycling San Juan Bautista Services
serve as your solution to recycling, reusing, and re-marketing your disposable electronics. Don't throw your e-garbage anywhere because they still have uses and importance.
Where is San Juan Bautista?
San Juan Bautista is a city located in San Benito County, California. This is the place where Mission San Juan Bautista, Juan Bautista de Anza House, the General José Castro house, and the San Juan Bautista Plaza Historic District are found. 
Why to Schedule an E-Waste Pickup?
Our e-waste pickup service is available for you. This is the beginning of your journey to achieving your business goals vis-a-vis responsible management and handling of all kinds of electronic waste products. By doing so, you can help protect Mother Earth and you can as well help in conserving the remaining natural resources of this planet. Hut the button below to schedule a pickup service.
Recycle Electronics Today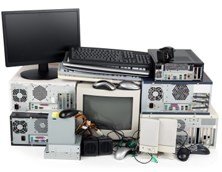 By observing a proper e-waste management in a careful manner, you will contribute a lot for the betterment of our society. Human diseases are at a higher risk when those EOL IT equipment and products are just thrown somewhere else. They should however be recycled and treated. Because they can still be refurbished, repaired and to be sold again on the market thereafter.
Being a top-notch company in the industry, you can count on us as we execute our services for your satisfaction. Be with us in our campaign of having e-waste free landfills not only in the U.S. but also in other countries.
San Juan Bautista Electronics Recycling Locations
Simply select a service that fits your need wherever you are in the map locations shown above.
Please feel free to contact us today for more details and information.