Electronics Recycling Uptown Manhattan Services By All Green
Recycling old electronics is the focus of All Green's
Electronics Recycling Uptown Manhattan Services
. These services are made available to let you experience world-class solutions that will address e-waste problems. You don't need to throw away your old cellular phone or laptop in a garbage bin. Instead you must call our attention to recycle and remarket it. With our offers in the locations below you can still benefit from your end-of-life tech products.
Uptown Manhattan refers to the area above 59th Street. It is home to Central Park, one of the most visited urban parks in the United States.
Recycle Electronics Today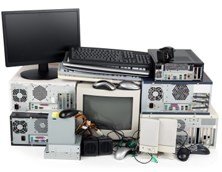 Our ITAD solutions are centrally managed and transparent to make sure that our clients will be happy. The transparency is made through providing a client portal where all the details and updates of our activities within the facilities in Southern California can be traced. So you have to rely upon our e-waste disposal processes.
Is it really important to schedule an e-waste pickup today? The answer is absolutely yes. This is free of any fee. You don't have to pay for our team to pick up your items right from your location. But if you can't schedule our pickup service you can locate the nearest drop-off location of All Green Recycling.
Do you want to reduce the cost you'll shoulder the time you'll have to buy new office IT equipment? We have offered our IT Asset Remarketing Program which will pave the way for you to earn an extra income of 70% from your disposable electronics. The products that you can let us recycle, reuse and remarket are as follows:
Contact us today for you to learn more details.