Electronics Recycling Washington Heights Services By All Green
With the rapid degradation of the environment, we have no choice but to assert ourselves and adapt to a new lifestyle that can help ease the effects. With All Green's Electronics Recycling Washington Heights Services, you are assured that all your steps are beneficial to the environment and to mankind. We have your backs every step of the way. Trying our solutions can help you achieve your business goals with respect to proper e-waste management and handling.
Where is Washington Heights?
Recycling electronics should be hassle-free. With our company now operating in Washington Heights, everything is made easier for our customers. It is located in north of Manhattan and is a known for its great schools, parks, and even its historical landmarks and buildings. Let us preserve its natural balance, and let us keep it clean and e-waste free.
Recycle Electronics Today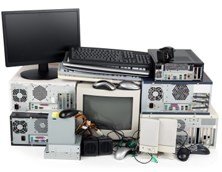 What's hurting our environment is also hurting us. The effects might be gradual, but over the years, they are coming to us rapidly. What else can we do is to do concrete actions to save the environment. One great steps to do that is by engaging to electronics recycling. We always work hard towards the same goal, and we would be glad to have you on-board.
Schedule our e-waste pickup service right now to start enjoy our solutions. Or find our drop-off location near your area. We will be doing our best to make you happy and satisfied.
Optimized Washington Heights Electronics Recycling
People find recycling stressful and time consuming. With us, we only have one word in our dictionary: convenience. We are rolling the ball across the United States. You have the option to either drop off your e-wastes to our centers or have a scheduled pick up. Contact us today to know the nearest recycling center that can serve you.