Electronics Recycling Tulare Services By All Green
It is crucial when your unwanted electronic devices (i.e. computers, mobile phones) are deposited in the landfill spaces. It can cause environmental issues which can affect our existence as well. So there's a need to find an e-waste recycling solution provider that will help you in the collection, treatment and processing of all your obsolete tech products. In this location you can try All Green Recycling. This company has world-class
Electronics Recycling Tulare Services
. This is designed to provide ease and convenience for the customers who want to recycle their electronics. If you want to reuse or remarket your EOL IT equipment let us help you today.
Tulare, California
Tulare is located 8 miles south of Visalia in Tulare County and is home to 59,278 residents. The city is named for the now dry Tulare Lake, which was once the largest freshwater lake outside of the Great Lakes.
Recycle Electronics Today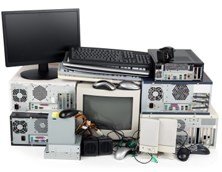 There is complexity as far as recycling old electronic gadgets, devices is concerned. But if you will let us do it for you, you can have a hassle-free experience. We have transparent and centrally-managed IT Asset Disposition Program. 24/7 you can trace the development of activities we're doing within our facilities through your own portal.
Schedule an e-waste pickup service today, or find our nearest drop-off point. Either way you can enjoy our premium electronic junk solutions. We've been in this business for quite some time now. It is evident that our professionalism and commitment are unmatched through the years.
To complete our packages we also offer hard drive shredding and equipment destruction services. Our shredding service will see to it that no single sensitive information will be hacked by anybody. In what way this can be achieved? All digital files and all hard drives will be destroyed by our team. Then we do a complete destruction process for those equipment and gadgets that are no longer useful and obsolete.
List of Items to Recycle with All Green Recycling
We can recycle the following items:
Contact us today for more details and information.