Electronics Recycling Spring Valley Services By All Green
Do you exactly know what is the right thing to do with old, unused computers, mobile phones, printers, telephones, TV sets, fax machines, and other electronic products? These things when disposed of improperly can cause extreme environmental problems which can further compromise the availability of natural resources. Mankind will also suffer from possible diseases caused by metallic toxins. To avoid the problems associated to continuing e-waste dumping in the landfills, we need to embrace a particular electronic waste recycling program. In the case of this location, All Green offers
Electronics Recycling Spring Valley Services
.
Where is Spring Valley?
Spring Valley is an unincorporated town located in the Las Vegas metropolitan area. Specifically, this location is in Clark County. It has more or less 178,395 residents. There are many houses, strip malls, and large boulevards here. Those boulevards connect suburban Las Vegas to the Strip.
If you want to schedule a pickup service today, click on the link below.
Recycle Electronics Today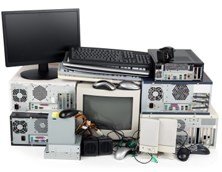 All we need is a globally recognized solution for e-waste problems. Stop dumping on the landfills as it may trigger further environmental issues. Our centrally managed ITAD Solutions serve as the main formula if you're looking for the right way to recycle, reuse, and remarket your old electronic products.
Protecting business brands is one of our focus. We are doing this through our IT Asset Remarketing Service, which allows you to earn 70% as your resale profit share. If you remarket your old IT items, you can use then the extra income to buy new items to boost your business. In this case, you the cost.
List of Products to Recycle with All Green
Listed below are the tech items you may consider recycling through our centrally managed ITAD Solutions.
Contact us today for more details and information.