Electronics Recycling Sausalito Services By All Green
According to
National Geographic
each U.S. family is wasting 400 iPhone's worth of electronic waste every year. This is an alarming figure because it can lead to billions of dollars as loses when this act continues. Solution? Adopting a responsible management system of all electronic devices and gadgets is what we need. Every one of us should know that when the time to dispose of an outdated computer unit comes recycling it is the best thing to do. Hence, you should try All Green Recycling's
Electronics Recycling Sausalito Services
. This way all disposable electronics will not find their way going to the landfills. Rather they will be treated and processed in our world-class facilities for future use.
Where is Sausalito?
Sausalito is a city in Marin County, in the San Francisco Bay area. This city is located at the northern end of the Golden Gate Bridge and has a sizable houseboat community. Help keep Sausalito clean and e-waste free with All Green!
Recycle Electronics Today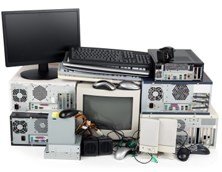 Every landfill space should be free from the harmful cadmium, nickel, copper, mercury, and other hazardous metals present in e-waste. That's why embracing a tested system that what we have in All Green is the thing that you should start doing today. No more old computers and mobile phones in the garbage bins. You should let us collect, treat and process every recyclable tech item.
A secure IT Asset Disposition is all we can guarantee. You don't need to worry on how you're going to deal with those electronic materials you're accumulating. Our e-waste services are credible and reliable. We've been in this field for several years already. We're proven our worth already; thus, you can entrust us all your EOL IT equipment starting today.
Sausalito Electronics Recycling
Start a responsible recycling process with these products:
Contact us now for more details and information about us.