Electronics Recycling Piedmont Services By All Green
Did you know that electronics recycling is a must these days? The presence of metallic elements in disposable electronic products is alarming. It destroys our environment and it causes human diseases. For this reason, each of us has to adopt a proven, tested recycling system for e-waste to be treated, processed, and remarketed. Good news! In this location, we offer
Electronics Recycling Piedmont Services
, which are convenient for the residents and business people to try.
Where is Piedmont?
Piedmont is a small city located in Alameda County, California. Particularly, it's located in in the San Francisco Bay region.  It is completely surrounded by the city of Oakland. 
For you to schedule an electronic waste pickup today, click on the link below.
Recycle Electronics Today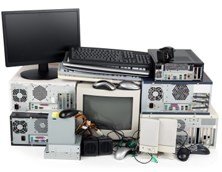 Computer units contain harmful materials such as nickel, barium, zinc, copper, cadmium, iron, and so on. These metals are destroying the environment. Thus, you have recycle every computer-run device that you have possessed when it's time to replace it with a new one. Accumulating it in the landfills is not really good.
By adopting our electronic waste recycling services, you will be able to enjoy some benefits. Aside from protecting Mother Earth and conserving natural resources, you will also save money. Try to imaging 70% as your profit share from us when you allow us to recycle, remarket your refurbished electronic devices. No charge for this service. From pickup to refurbishment, everything is free.
Recycling EOL IT equipment should be one of the things you must always consider these days. There are ill effects when those products are deposited in the landfills. Hence, you must understand and try our system.
Start recycling the following products today.
Contact us right now for you to know further details and information.