Electronics Recycling Downtown Manhattan Services, NY
It's now easy and simple to recycle old electronics in this area. All Green is proud to offer Electronics Recycling Downtown Manhattan Services in New York. We designed this program to make your e-scrap recycling so convenient and hassle-free. You have to keep in your mind that almost 100% of all electronic disposables is recyclable. By availing of our our ITAD Solutions, you're taking the very first lead towards success. Our offers have many benefits for you. 
Downtown Manhattan is the area below 34th Street and is the main center for government and business for New York City. It is home to Wall Street, Liberty Island, Ellis Island, Chinatown, and the former World Trade Center site. All Green is proud to help keep Downtown Manhattan e-waste free and clean. Click on the link below to schedule a free pickup service now.
The cities listed below are where our IT Asset Remarketing, Equipment Destruction and other services are ready to serve.
Practice Responsible Electronics Recycling Starting Today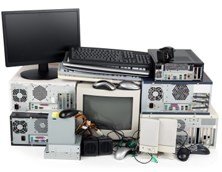 If you have disposable electronic devices in your home or office, our
IT Asset Disposition Program
will definitely work for you. You can have the opportunity to dispose of your end-of-life electronics conveniently. Our process is so simple. We can also help you protect your brand by way of securing all sensitive files and information.
To start having our tested services, you have to schedule a pickup now. Another option for you to reach us out is to find a near All Green drop-off location.You don't have to throw your disposable electronics in the trash bin because they are highly toxic to the environment. Trust as as we will confidently provide you with the best performance our e-waste recycling team is able to show.
Downtown Manhattan Locations
Wherever you are in Downtown Manhattan, our electronic waste disposal services are able to give you satisfaction and fulfillment. If you have a problem with the high cost of technology replacement, rely upon our remarketing service and you can get 70% as your maximum share from the total resale net profit. Guaranteed, your business is secure with us.
Contact us right now for more details and information.