Electronics Recycling TriBeCa Services By All Green
The main goal of electronics recycling is to conserve natural resources and materials. The use of metallic elements in computers and other electronic devices leads to an extreme unearthing of those materials. For this reason, All Green has offered
Electronics Recycling TriBeCa Services
. With us, it's now easy, convenient, and hassle-free to recycle, reuse, and remarket your old IT equipment wherever you are in this location.
TriBeCa stands for "Triangle Below Canal Street." This neighborhood is located in Lower Manhattan, New York. This is home to several schools.
To schedule an e-waste pickup today, click on the link given below.
Recycle Electronics Today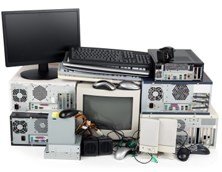 The inclusion of metals, glass, and plastic in the production of IT products is a great danger to the environment when proper solid waste management is not given an utmost importance. All Green
Electronics Recycling
provides ITAD Solutions that are tested over the years. We are here to help you recycle, remarket, and destroy all kinds of electronic devices. Today, you have to start scheduling a pickup, or you have to find a near drop-off location. Stop throwing your EOL products in the trash bin. You should adapt the so-called responsible disposal of e-waste and do your share so that those harmful materials will not find their way to the landfills here and abroad.
TriBeCa Locations
Wherever you are in TriBeCa, our IT Asset Disposition service is always ready to cater to your needs. We have an extensive network of recycling partners and agents in the U.S. and even in the entire North America. A sure thing, you'll be happy with the results we will be able to produce.
If you need a hard drive shredder to delete the sensitive information in your disposable hard drives or SSDs, we also have that. Our Data Security and Hard Drive Shredding service is tested to completely delete all files necessary to be deleted.
Contact us today for you to learn more details and information,