Electronics Recycling Shasta Lake Services By All Green
Technology plays an important role in our lives today. Communication and entertainment are just two of the main reasons why tech products are popular. But the popularity of those items has caused some problems that certainly affect the environment. There is a need to look into the matter in relation to the impacts of hazardous metals. Embracing a proper e-waste management system is a must. We should therefore recycle, reuse, remarket and even donate EOL IT equipment. So try All Green Recycling's
Electronics Recycling Shasta Lake Services
today.
Where is Shasta Lake?
Shasta Lake is a city located in Shasta County, California. This is closest settlement to the Shasta Dam and Lake Shasta. There are several motels and fast food restaurants, making it a popular stopover for travelers. 
To schedule an e-waste pickup follow the link button below.
Recycle Electronics Today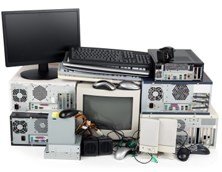 Destroying your sensitive data and information is a core service of our data security and hard drive shredding. You can avoid big fines that can affect your business. We will set in place a shield that will protect your brand from the impacts of data breaches. We will destroy the hard drives, SSDs, servers, USBs, DVDs, and other digital data portals completely.
A secure IT Asset Disposition is what we're capable of doing. Out ITAD solutions are centrally managed and transparent. You can trace our activities since day 1 until the final refinement through our well-designed customer portal. So schedule a pickup or look for the nearest drop-off location now.
Shasta Lake Electronics Recycling Locations
Our e-waste services are reliable and tested. You can count on us to deliver an excellent performance when it comes to recycling, reusing, or remarketing these items:
For more details about our electronic waste recycling services, please feel free to contact us now.