Electronics Recycling Shafter Services By All Green
Are you looking for an e-waste solution provider in town? Recycling old electronic products is important these days. The negative impacts of cadmium, copper, mercury, and other metals should be avoided. The only solution to the problems associated to e-waste is proper handling and management. That's why we have to embrace a tested electronics recycling system. Good news today because All Green Recycling is operating in this location. We offer
Electronics Recycling Shafter Services
.
Where is Shafter?
Shafter is a city located in Kern County in the San Joaquin Valley area. This city is home to two structures on the National Register of Historic Places: the Green Hotel and the Shafter Historical Society.
To schedule an e-waste pickup service today click on the link given below.
Recycle Electronics Today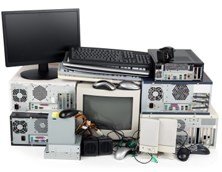 Instead of throwing away the e-waste products in the garbage bins, call our attention and let us help you recycle, reuse, and remarket them. We have to reduce the environmental risks we're facing today due to those metallic elements. The presence of computers, mobile phones, printers, TV sets and other tech items should be stopped. Proper management and handling is badly needed.
Scheduling an e-waste pickup should be done to start enjoying our service. If not then you can look for our nearest drop-off location. Either way you can be assured that our premium e-waste services can help you.
We offer IT Asset Remarketing to help you earn from your disposable IT equipment. We will be paying you a maximum of 70% for letting us recycle and remarket your profitable tech goods. The profit you can earn here can be used to reduce the cost for technology replacement.
Shafter Electronics Recycling Location
Today you have the chance to recycle the items specified below.
Contact us now for more details and information about All Green.