Electronics Recycling Searchlight Services By All Green
It is a must to ensure that all discarded electronic products are recycled, reused, and remarketed. They must not be stored in the garbage bins nor be dumped in the landfill spaces. Recycling them is the best way to do because of the danger they can pose to the environment. There are environmental hazards that old computers, monitors, mobile phones, printers and other electronic devices can cause. In this location, trying All Green Recycling reliable e-waste management system is recommended. You can try now our
Electronics Recycling Searchlight Services
if you want to recycle your old electronics.
Where is Searchlight?
Searchlight is an unincorporated town in Clark County, Nevada. Its population is approximately 576. This town was once home to a successful gold mine and a large population, but the population has since declined.
You can now schedule an e-waste pickup through the given link below.
Recycle Electronics Today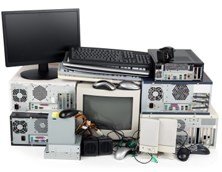 Every time you have to dispose of your old electronics you should consider always the integrity of your brand. This is why we offer our e-waste services for the primary purpose of giving you a strong brand protection. Today you should know that data breaches can cause you millions of dollars as financial losses. To avoid this problem in particular, you need to try our equipment destruction and hard drive shredding services. Both ways can provide you safety and security.
Our passion is to make your business goals achievable. It is important these days that every business operator must include an e-waste management plan in the operation. Failing to do this can risk business. Hence scheduling an e-waste pickup or looking for our nearest drop-off location is of big help. Let us provide you the safest way to recycle and the profitable process to remarket your EOL tech items.
Items You Can Recycle with All Green Recycling
Our expertise is honed and focused to recycle these items:
For more details and information about us, contact us today.