Electronics Recycling Sand City Services By All Green
Instead of being placed in the landfills, all electronic disposables in your home or office should responsibly, properly be recycled. This is quite important as far as environmental protection and natural resources conservation are concerned. Further, you can also help generate more jobs and you can at the same time save money for other purposes when you recycle old computers, cellular phones, and other e-waste. Today, you have to start embracing the electronic waste management plans and programs by All Green Recycling. In this location, you can try our
Electronics Recycling Sand City Services
.
Where is Sand City?
Sand City is a small coastal city in Monterey County, California. This is home to 334 residents. It is predominantly a business community with a large number of retail stores.
Hit the link button provided as follows for you to schedule our charge-free e-waste pickup service.
Recycle Electronics Today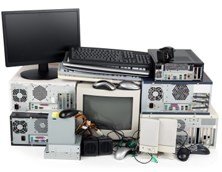 Electronic equipment are toxic and hazardous. They must not be thrown in a garbage bin because by doing so, they will end up in our landfills. You need to start practicing a responsible management of electronic waste. Our ITAD solutions are convenient, efficient, and reliable. We provided a client portal for transparency purpose. Through this system, you can trace our activities within our premium facilities located in Southern California.
E-cycling is an appropriate option if you possess any electronic item which may contain cadmium, barium, zinc, nickel, mercury, copper, lead, among other hazardous metallic elements.
Sand City Electronics Recycling Locations
To tighten brand protection, you can try our data security through hard drive shredding and equipment destruction services. The former will make sure that no sensitive data will be leaked, while the latter aims to destroy totally all recalled, defective, or EOL IT products.
Recycle the Items Responsibly
If you have further inquiries about our services, please feel free to contact us today.