Electronics Recycling Rolling Hills Estates Services By All Green
To recycle old electronics is to be part of the massive campaign that promotes the so-called "Responsible Electronic Waste Recycling" in the whole world these days. In this location, All Green offers
Electronics Recycling Rolling Hills Estates Services
, which are designed to provide ease and convenience to the people here. You can now easily and efficiently recycle, reuse, and remarket your old electronics.
Rolling Hills Estates is a city located in the southern part of Los Angeles County, California. This is known for its large number of horse paths. You can now help keep this city clean and e-waste free with All Green's e-waste pickup service.
Recycle Electronics Today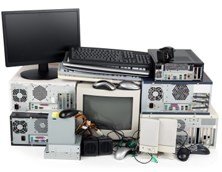 To address your e-waste problems, All Green Electronics Recycling is always ready to serve you. We will collect, treat and recycle any electronic device in our modern and cutting-edge facilities located in Southern California. We have an extensive network of e-waste recycling partners and agents. We operate not only in the U.S. but also in the entire North America.
To avail of our services, you can schedule a pickup today through the link above. If you can't do it, you can have the option to find a near drop-off location. We won't interrupt with your business activities during the day we collect your items. Your business will remain as usual. Our main goal is to refurbish those marketable items and to destroy those cannot be marketed so that no hazardous IT products will be dumped in the landfills here and abroad.
Rolling Hills Estates Electronics Recycling Location
Our Electronics Recycling Services are proven and tested. Through the years, we already served hundreds of happy customers. You can choose one or two from the services listed below.
For more details and information about our services, please feel free to contact us right now.