Electronics Recycling Yorkville Services By All Green
Recycling electronics is a crucial thing nowadays. The accumulation of e-waste causes problems to the environment. All Green has provided an effective solution to resolve the issues related to improper disposal of electronic disposables. In this location, Electronics Recycling Yorkville is offered to cater to the recycling needs of the people here. This is an easy and efficient process to handle and manage the disposal of all IT equipment that can be subjected for final destruction, remarketing, or donation. 
Yorkville is a neighborhood located in the Upper East Side of Manhattan and is home to several churches and parks. Help keep Yorkville clean and e-waste free with All Green!
Recycle Electronics Today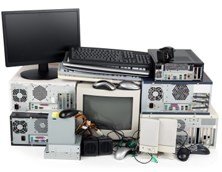 Our globally known
IT Asset Disposition
is a proven system that will recycle any electronic device and will bring them back to the market for reselling. This is an important approach to avoid the accumulation and cluttering of old computers, mobile phones, and any other gadgets in the landfills. By scheduling a pickup today, or by finding a drop-off location,your e-waste will be brought to our recycling centers for final processing. We will provide comfort and convenience in all we do. 
Stop throwing your electronics in the trash bin. Instead adopt our e-waste recycling solution. Electronic equipment is toxic thus it is harmful to the environment. We however guarantee that your end-of-life electronic devices will never reach any landfill in the country, or will never be transported abroad for improper disposal.
Yorkville Locations
If you location is near or within Yorkville neighborhood based on the map above, then you're so lucky since our services are available here. Disposing of your highly toxic IT products should be done professionally. All Green is one of the best names in the industry. 
You need a company that has knowledge in deleting your digital files permanently. All Green has a world-class shredding equipment that can shred hundreds of hard drives and other digital data portals in a short span of time. Deleting such sensitive information is quite necessary before the final disposal of the obsolete IT products. 
Contact us today to get free quotes of all our top-notch services.