Electronics Recycling Woodside Services By All Green
When a device is described as old, the end game is either it is given away or it is thrown to a bin together with the other old stuff you have. The latter is more prominent. But what is scary is the improper ways of disposing, especially when it comes to electronic devices wherein detrimental effects can ricochet. The work of Electronic Recycling Woodside Services is to save you from these troubles. With its consistent satisfaction from its customers, you can never go wrong in asking to help you with your concerns regarding your IT devices.
Where is Woodside?
All Green is proud to assist the residents of Woodside with their electronics disposal. It is within the area of San Mateo County. It is known as the home of horse trails. Help these horses, and the residents to live in a clean and e-waste free environment.
Recycle Electronics Today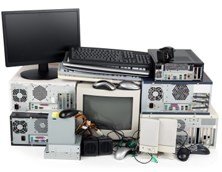 Do you imagine how many mobile phones or computers are manufactured every day? And with every new one that is out in the market, an old one if thrown in the bin as if it has served no more purpose. Improper e-waste disposal is one of the biggest hindrances of why our environment remains to be ill. Do you want to be one of the perpetuators of this crime, or do you want to be a part of the solution?
Let us work together in solving this problem. Not only that we assure of only the best service, but we also make sure that your contribution to keep the environment is another fresh air to breath for you and for the rest of humanity.
Well-Crafted Woodside Electronics Recycling
You do not have to travel miles to become a member of our growing customers. Try to find our nearest electronic recycling center today. Do not hesitate and talk to us. Contact us today for more details about electronic waste recycling services.