Electronics Recycling Willits Services By All Green
We are all familiar with recycling, and we understand the whole process. Electronic waste recycling is similar to it but focused on your e-devices. These devices, when disposed incorrectly, can cause potential harm. What All Green does is to avoid this trouble, and offer something new for the community following the values of convenience and satisfactory. In choosing our program, you can never go wrong. Choose our
Electronics Recycling Willits Services
today.
Where is Willits?
Helping the community is one of the goals of our company, and it is proud to be of help to the people of Willits. Found in the heart of Mendocino County, Willits famed for Sherwood Walley Rancheria of Pomo Indians of California. With our services, we dedicate our time in keeping it clean and green.
Recycle Electronics Today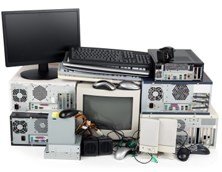 Technology has always been helpful in a daily basis. We put our attention to it that we forget how damaging it can be to the environment. The more we want something new, the more we expose our mother nature to harmful effects.
Be part of the solution; experience an All Green phenomenon. We do not only want to be able to amaze you with what we can do, but we also want to forward our advocacy of treating the environment better.
Start enjoying our e-waste solutions by scheduling an e-waste pickup schedule or by locating one of our drop-off locations here.
World-Class Willits Electronics Recycling
All Green's services are rolling around the nation to serve you conveniently. You do not anymore have to run around miles to get your e-devices properly disposed. You can either choose to have these items picked up to your doorsteps or you can voluntarily leave them in recycling centers.
For more information, contact us today and be one of our satisfied customers.