Electronics Recycling Williams Services By All Green
Did you know that electronic waste management should be proper and appropriate? The advent of technology has help us during this modern era. But the use of laptops, desktops, mobile phones and other tech items has caused environmental degradation. So adopting a proven formula is needed. In this location All Green Recycling offers
Electronics Recycling Williams Services
. These are crafted to produce benefits for the customers. Instead of just throwing away your gadgets in a trash can let us collect them and treat them correctly in our world-class facilities.
Williams, California
Williams is located in Colusa County and has 5,123 residents. It's a traveler's city with many fast food restaurants, gas stations, and motels. Based on the data coming from United States Census Bureau, this location has a total land area of 5.4 square miles.
Recycle Electronics Today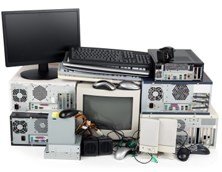 Landfilling all electronic devices that are no longer used is not allowed. Old computers, mobile phones and other gadgets contain high volume of harmful, toxic materials such as mercury, lead, zinc, barium, nickel and other elements. When they're stored or deposited in the landfills they can cause problems.
Addressing the issues associated to electronic waste accumulation is easy. But you need the help of a professional service provider like All Green. We have the best e-waste solutions for you. So try to schedule our electronic waste pickup service today. If you can do this you can opt to find out where is the nearest drop-off location of our company in your place.
Reliable Williams Electronics Recycling
Our electronic waste services are offered to provide ease and convenience. You can have peace of mind as you can also earn money out of your disposable electronic products. You don't need to pay for us because our pickup service, refurbishment and reselling support are all free.
Please feel free to contact us today for more details.