Electronics Recycling Whitney Services By All Green
Recycling old electronics, such as computers, mobile devices, and TV sets, can be easy, simple and efficient with All Green. In this town, we offer
Electronics Recycling Whitney Services
. This is our way to provide many benefits that you can enjoy. It's important to keep in mind that e-waste accumulation and dumping in the landfills can cause or trigger various problems to the environment and human health, in general. With our services, rest assured you'll be contributing a lot of positive things to the environment and to mankind.
Whitney is an unincorporated town in Clark County, located between Las Vegas and Henderson. It is home to approximately 18,273 people and the University of Nevada, Las Vegas's Sam Boyd Stadium. Starting today, you can help in keeping Whitney clean and e-waste free.
Recycle Electronics Today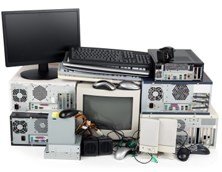 We're a world-class e-waste recycling solution provider that operates not only in the U.S. but also in the entire North America. Our main facilities are located in Southern California while we also have partners all throughout the country. We have an extensive network. Hence, we can provide the services you badly need with full convenience and efficiency.
Before you can successfully resell or donate your item to a second party, you need to make sure that all the sensitive information found in hard drives are deleted completely. If not, they can cause you trouble once hack, leaked, and unveiled to the public. This is where our hard drive shredding process come into play. We're serving many customers already. Our services are tested to be helpful and useful.
Contact us today and let us give you more details and information about our services. We will make sure that all your e-waste recycling concerns and issues will be addressed.