Electronics Recycling Sunrise Manor Services By All Green
Our e-waste recycling solutions have already been tested over the years. All Green is a certified company that serves hundreds of happy customers not only in the U.S. but also in the entire North America. In this location, we cater to the people's needs here through our Electronics Recycling Sunrise Manor Services. This is hassle-free, convenient, and easy approach to recycle electronics.
Sunrise Manor is an unincorporated town in Clark County located on the base of Frenchman Mountain east of Las Vegas. It is home to approximately 189,372 people, several schools, and the Las Vegas Nevada Temple of The Church of Jesus Christ of Latter-day Saints. You need to tap All Green if you want to help keep Sunrise Manor clean and e-waste free.
Recycle Electronics Today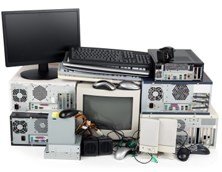 There is no other company that is as competitive as All Green Electronics Recycling in terms of providing globally known ITAD Solutions and Equipment Destruction Services. We will be collecting all types of e-waste and will transform them into a new stream of reusable items. Through our proper refurbishment processes, we can resell the items with a higher value or price.
Right now, you need to schedule an e-waste pickup or you have to find a drop-off location near you. We will make sure that no old electronics will be dumped in the landfills of the country or those located overseas.
If you need a tight data security approach, our solution is the best. All Green has a proven system that will work for you. Your brand will be protected through our secure Data Destruction and Hard Drive Shredding Services. We're in this industry for several years already. Our customers can vouch for our reliability, credibility, and trustworthiness.
Contact us right now if you want to know further details and information.