Electronics Recycling Salamanca Services By All Green
Salamanca got its name from Spanish nobleman and cabinet minister Jose de Salamanca who lived in the city in the mid-19
th
century. Located within the Allegany Indian Reservation, it serves as hub for public bus service. Electronics Recycling Salamanca Services will help the 5, 815 city residents see the value of electronics recycling. Proper waste disposal saves the environment and our health from deterioration.
Recycle Electronics Today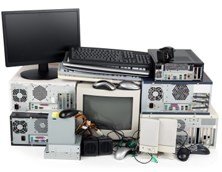 Gadgets and the newest electronic models are readily available in phone and appliance stores. Have you ever wondered where your discarded units will go? Not in landfills, I hope. We have a lot of companies offering their services as an ITAD services provider. We have an untarnished reputation in assets handling. We use All Green technology in managing your end-of-life equipment through our premium Electronics Recycling Services.
Salamanca Locations
Proper E-Waste Recycling for Environmental Protection
Americans are in agreement of the need to recycle their wastes. But in most cases, this is only done on plastics, papers and other household wastes. Only very few recycle electronic devices that contain toxic chemicals. We e-recycle for the following reasons:
Conserve natural resources
Prevent green gas emissions
Protect human health
Do not hesitate. We are here to help you e-cycle.
In 1995, DOD required the destruction of floppy disk, low capacity hard drives and magnetic tapes. Today, government coverage has been expanded to include a wide range of equipment. Tougher laws were passed while new data destruction standards were put in place. We will give you a rundown of the best industry practices to help you decide how to manage your equipment. We recommend shredding as a the safest and most efficient means to dispose your aged hard drives.
Contact us today to learn more details and information.