Electronics Recycling Ross Services By All Green
The demand for the latest computing technology is the main factor why e-waste problems are escalating these days. Computer devices are flooding on the market and people are enticed to replace their tech product regularly. Affordable cellular phones and computer units are available on the market. Due to this reality, recycling old electronics is given an utmost importance as electronic products must not be deposited in the landfills. They can destroy the environment as those products contain mercury, copper, cadmium, barium, among other hazardous metals. The solution to the electronic waste problems in this area is
Electronics Recycling Ross Services
.
Where is Ross?
Ross is a small incorporated town in Marin County, California. This is particular situated in the north bound of San Francisco. This is home to 2,415 residents.
Follow the link button below for you to schedule an e-waste pickup.
Recycle Electronics Today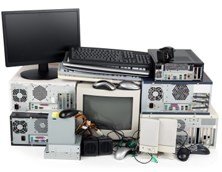 We should take effort to avoid the problems that will emanate from the accumulation of electronic devices and depositing them in the landfills. Our ITAD Solutions serve as the best answer to the existing e-waste issues. Instead of just storing your old computer, for example, in the basement, why not recycle and earn from it through our
IT Asset Remarketing Program
? This program will allow you to earn a maximum of 70% as your resale profit share. Does it sound good? Yes, it really does.
To start embracing our system, you need to schedule an electronic trash pickup. This is free of charge. If not, you can also look for our drop-off area nearest to your own location.
Ross Electronics Recycling Locations
One aspect of our electronics recycling services is hard drive shredding. This service will see to it that all non-public, confidential files will be destroyed and deleted digitally. This can be done either on-site (in your own location) or off-site (in our facilities). To know further about our e-waste offers, please feel free to contact us today.