Electronics Recycling Richmond Services By All Green
Do you want to get a high return on your retiring and end-of-life IT assets? We crafted a globally recognized system that will allow you to enjoy it. Because it's not good if you're going to throw your EOL IT equipment in the landfills, recycling and remarketing them is rather the best solution to have. In this location, we're proud to offer
Electronics Recycling Richmond Services
, which are hassle-free and reliable. Through our e-waste services, all your worries regarding the accumulated old computers, mobile phones, printers, TV sets, among others will be addressed easily.
Where is Richmond?
Richmond is a city in Contra Costa County, California. Located in the San Francisco Bay area, this place is home to 103,701 people as residents. There are dozens of parks here, plus the ten sites listed on the National Register of Historic Places.
Follow the link button being provided as follows to schedule an e-waste pickup.
Recycle Electronics Today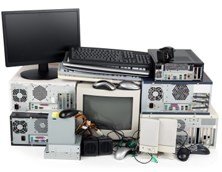 Our program that will generate a revenue for you when you remarket your disposable tech items is known as IT Asset Remarketing. This is one of our services that are tailored to provide a way for the reduction of technology replacement cost. 70% will be your maximum profit share from the net revenue. All you have to do is to trust us and let us collect and process your items.
To hit a higher reselling price, all we need to do is to refurbish and repair your products. You don't need to pay for us because our remarketing approach is free of charge. Just allow our team to go to your place to pick up your disposable electronics.
Richmond Electronics Recycling Locations
There are three main reasons why you have to try our e-waste services.
Certified integrity and assurance
National e-waste recycling facilities
Optimized recycling electronics approaches
If you want to start practicing a responsible recycling today, please feel free to contact us now.