Electronics Recycling Primm Services By All Green
Burying toxic electronics in the landfills can cause many environmental problems that will definitely affect our lives. That's why everyone of us is encouraged to practice the right e-waste recycling practices that follow the principles behind "Recycle, Reuse, and Reduce" Campaign. In this location, there's a promising company that paves the way for you to conveniently recycle your old electronic items. This is All Green. Our
Electronics Recycling Primm Services
is quite helpful for you.
Primm is a small community in Clark County, notable for its position straddling Interstate 15 on the border of California and Nevada. It was formerly known as State Line, but was renamed to avoid confusion with Stateline in northern Nevada. It is home to several casinos and hotels.
Recycle Electronics Today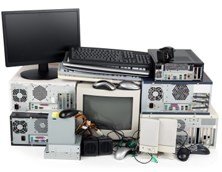 We're a top-notch company that is always ready to help you address your e-waste recycling needs. We will recycle any electronic device that can be refurbished and repaired. We also provide a complete equipment destruction for your business brand to be protected. We have an extensive network of recycling partners and service agents all over the country and even in the entire North America. This shows our capacity to assist you in achieving your goals vis-à-vis proper electronic waste disposal. Today, you must start the process by scheduling an e-waste pickup. Or you can find a near All Green drop-off location in your area. Our guarantee is that all your electronic devices will not reach any landfill in the country, nor will be transported going to the dumping sites overseas.
Before remarketing or completely destroying your disposable IT products, we have a proven way to delete your sensitive non-public files and information. This can be done perfectly with our secure data destruction and hard drive shredding. We will degauss and shred all digital information that can lead to business or personal issues once stolen by those unwanted hands. On-site, off-site, our shredding process is available.
Contact us right now and learn more details about our offered e-waste recycling services.