Electronics Recycling Point Arena Services By All Green
All of us have a responsibility to protect Mother Nature. The environment has been suffering for years from the impacts of e-waste accumulating in the landfills anywhere in the world. Good news as All Green has offered
Electronics Recycling Point Arena Services
. This is to help you recycle, reuse, remarket, and even donate any old electronics. With our services, you can be assured that you will no longer contribute to the problems associated to solid waste management.
Point Arena is a small city is located in coastal Mendocino County and is home to 449 residents. It is associated with many hippie and counterculture groups. Just help keeping this city clean and e-waste free with our tested and proven ITAD Solutions.
Recycle Electronics Today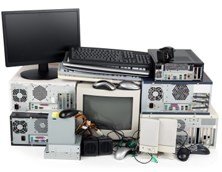 Our recycling program is designed to provide peace of mind and convenience. Recycling, remarketing any refurbished electronic device is simple with our proven ways. The first thing that you have to do right now is to find a near drop-off location or to schedule an e-scrap pickup today.
Let our team help you and don't throw your highly toxic electronics in the trash bin. They can endanger the ecosystem. Proper environmental care is a must. This is possible with our presence in this place. We guarantee to give you 100% satisfaction when you need our assistance and professional help.
Point Arena Electronics Recycling Locations
Recycling EOL electronic devices is not easy. But if you rely upon us, we will make this process simple and efficient for you. We have an extensive network of recycling partners and agents all throughout the country, and even in the entire North America. Our IT Asset Remarketing Program has already been enjoyed by many clients nationwide. You can earn as much as 70% from the total revenue after a successful resale. We also offer certified hard drive process to degauss and delete completely all sensitive non-public information. Contact us now and let our team be your ultimate helping hand to manage your electronic disposables.